Company Designation
Give your company a competitive edge with NXT Level designation.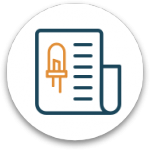 Stay Relevant
Stay up-to-date in the ever-changing lighting industry
Attract New Clients
Generate leads from the exclusive Designation List
Improve Sales
Help customers see the full value of advanced lighting
Access Incentives
Align customer projects with utility incentives, where applicable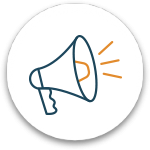 Free Marketing Tools
Leverage free tools to promote your designation
Ways to Obtain Designation
Your company is eligible for NXT Level designation when you meet the following requirements:
NXT Level Designated Employee(s)


At least one employee at your company must have a NXT Level designation and be in good standing with the program.

3 Years in Business


Your company must have been in business performing commercial lighting retrofits for at least three years. If your company has multiple branches, eligibility and participation will be at the branch level.

Valid Business License


Your company must hold a valid business license in the state in which the company or branch operates

Workers' Compensation Insurance


Your company must hold a Workers' Compensation Insurance Registration Number.

3 Project Examples


Each company or branch must provide details on three completed lighting projects from within the last three years. This includes at least one completed project for each utility service area you seek to include in your NXT Level designation listing (i.e., this may result in the need for more than three project submissions).
How to Maintain Your Designation
To remain in good standing in the program and appear on the NXT Level Designation List, participating companies must:
Maintain Licenses and Insurance
---
Maintain their business license and workers compensation insurance.
Employ NXT Level Designee(s)
---
Continually employ at least one NXT Level designated individual.
Complete 9 Lighting Retrofits
---
Complete at least 9 qualifying lighting retrofit projects every 3 years. Visit the Support page to learn more.
How to Apply
Completing your NXT Level company application is simple and takes just 15 minutes.
What you need to apply:
Your company and point of contact name and location
Business license and insurance informatio
A list of current credentials, certifications and industry memberships (if applicable)
A minimum of three project references
Gather Application Documents
Gather your applicable licenses, credentials, contact information and references.

Apply Online
Complete the online application form and allow 2 to 3 weeks for application processing and approval.
What Our Participants Are Saying

"Even the most experienced lighting professional can benefit from NXT Level training. It empowers you with knowledge to bring even more benefits to your client."
John Hwang, PlanLED CEO
"Changes in lighting technology are so fast-paced that it is hard for contractors to stay up to date on all the products. If I keep myself educated, then I'm a better resource and can help them deliver a stronger recommendation to their customers."
Sam Fisher, Electric Wholesale Supply
"NXT Level training allows those entering our industry as well as those who have been working in it for some time, to take a quantum leap forward."
Daniel Thomas, Connections for Conservation
"Programs like NXT Level keep us competitive by helping us learn new skills and stay on top of an evolving industry."
Laurent Stievenard, Sales Manager at Pacific Lamp Wholesale
"We look to keep apprised of new products and industry changes by engaging with manufacturers and reps and by putting a high value on in-person workshops and trainings offered by utilities. This exposes us to more ideas and opportunities, which has led to more jobs being secured by our company."
Ross Pearson, Northwest Edison