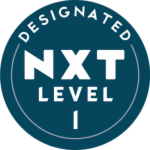 NXT Level 1 Training
Advance your career with the latest lighting techniques and technologies.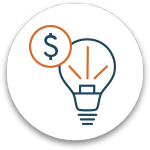 No Cost
Free of cost thanks to your local utility
On-Demand
Web-based and available whenever you are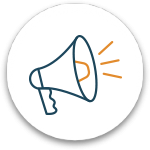 Increase Exposure
Join the exclusive NXT Level Designation List
Access Incentives
Align projects with utility incentives, where applicable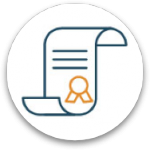 CEUs
Earn up to 8 continued education units
Level 1 Course Overview
Ideal for those new to the industry, or for seasoned professionals looking for a refresher or to fill a knowledge gap, NXT Level 1 provides lighting professionals with a comprehensive understanding of every aspect of a lighting retrofit—broken into seven modules, each focusing on a different aspect of a project.
Course 1: The Value of Lighting
---
Understand how to increase the value that lighting can provide to a client
Learn how to articulate the various benefits that lighting can provide to end users
Course 2: Lighting Concepts
---
Learn the important foundational concepts used in the lighting profession
Determine and compare the energy efficiency of various types of lighting equipment
Course 3: Lighting Technology (Part 1)
---
Select the appropriate luminaires, light sources and controls for a variety of applications
Understand the operational characteristics of various types of luminaires, light sources and controls
Course 4: Lighting Technology (Part 2)
---
A continuation of Course 3, with a focus on interior and exterior luminaires and controls
Course 5: Lighting Economics
---
Learn to conduct an economic analysis of a lighting system based on long term operating costs
Understand the cost information needed to help building owners make informed decisions
Course 6: Lighting Energy Codes
---
Know in which construction and renovation situations lighting energy codes apply
Learn how to design systems to meet lighting energy code requirements
Course 7: Utility Programs
---
Understand the benefits of energy conservation to electric utilities and its end use customers
Learn the role of trade allies in utility and conservation programs
Level 1 Training Events
There are no training events currently scheduled. Please check back soon.